We're used to the biting winds and deep snow that our Winnipeg winters throw at us, but as drivers – who may not drive all that often – it's easy to forget those little things that help keep a vehicle running safely and smoothly. Here are a few reminders about winterizing your carsharing mentality, driving safely, and keeping costs low.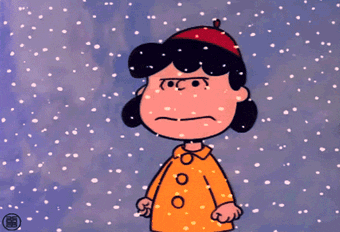 Driving fast and accelerating unnecessarily increases fuel and maintenance costs. Coupled with icy roads, it also increases your chances of a collision, and more collisions leads to higher premiums, which unfortunately means higher costs for members. Accelerating slowly, leaving a generous distance between vehicles, and being aware of road conditions will help keep everyone out there safe!
It's worth noting that in cold temperatures, fully electric vehicles have a significantly reduced kilometre range. If you're making a booking with our Nissan Leaf, be aware that in the wintertime it is best used for short distance trips. Luckily, there are a few different vehicle options near the Downtown Commons, where the Leaf is parked. Have a look at the vehicle locations on our map, and take distance into consideration when making your booking.
Here are a few excellent reminders and tips for winter driving, shared by Manitoba Public Insurance:
• Avoid using cruise control. On wet and slippery roads, a skid while using cruise control will cause the vehicle to accelerate.
• Stay sharp – be a defensive driver. Beware of icy spots – bridges, overpasses, just before intersections and shady spots. Watch for other drivers who may be sliding. Slow down near vehicles stopped by the side of the road.
• Stay well back of snow plows. Never pass on the right.
• Prepare for severe conditions. Check road and weather conditions. Avoid driving altogether in severe weather.
Remember, when inclement weather makes driving downright impossible or dangerous, we will cancel your booking at no cost!
• Learn how to recover from different types of skidding. In all cases, look in the direction where you want to go; take your foot off the gas and off the brake.
• See and be seen. Before leaving, clear snow and ice off your vehicle and wait for foggy windows to clear up. Turn headlights on during heavy snow or sleet. On sunny days, use the visor and/or polarized sunglasses. Advance cautiously at snow banks.
• Drive smoothly. Accelerate, brake and make turns gradually, gently. Brake sooner.
• Keep plenty of following distance between you and the vehicle ahead. In ideal conditions, leave four seconds on city streets and six seconds on highways. In winter, leave considerably more.
• When there's ice or snow, drive well below the posted speed limit, which is for ideal conditions only. Give yourself extra time for your trip – leave earlier.
We take care of outfitting every car, van and truck in the fleet with winter tires, as well as ice scrapers and snow brushes. If a blizzard hits and you're unable to use your booking, or the city recommends limiting all non-essential travel, we will cancel your booking at no cost. We'd rather you be home with a hot chocolate, cozy and safe, than risking it out there on roads.
(Just think: only a few more months of this, and then it's back to the BEACH.)