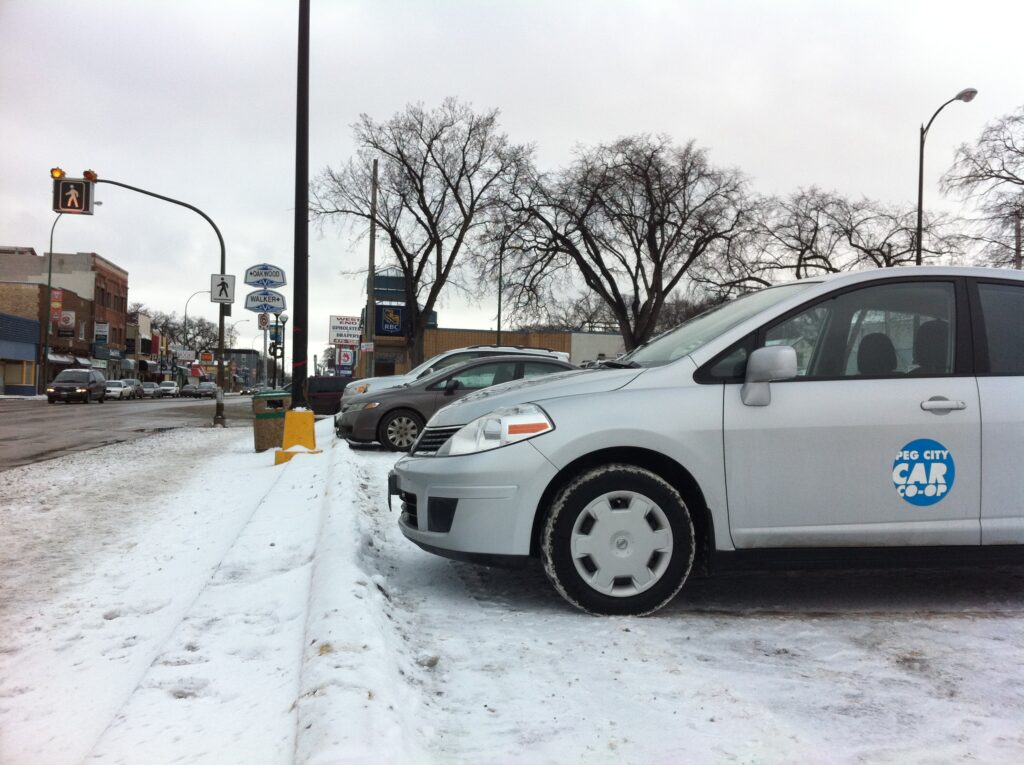 The Nissan Versa previously parked in Stall#19 behind 320 River Ave has been moved to 655 Osborne St, the South Osbrone Safeway. The Versa will be available for use Saturday, January 7th 2011 at 3pm. Feel free to make use of it! Until we can secure a single stall with signage, please park it along the side-walk (Osborne) side of the lot.
With the fabulous support of our members we continue to grow. We are striving to respond to the your needs for the interest of the co-op as a whole. Keep in mind, members get a $20 credit for each new member they refer. So let's get the word out! Tell your friends and neighbours to join Peg City Car Co-op!
Check out this video from Sustainable Osborne featuring real members of Peg City Car Co-op, Matthew, David and Betty.