KNOWLEDGE
AMBASSADOR PROGRAM
We've created a program where our social media savvy Members can earn driving credit while showing the online community what carsharing in Winnipeg can look like. As an Ambassador, you'll get free driving credits by sharing photographs, videos, and stories from the trips you take using our fleet of vehicles.
This program is open to share-holding members only.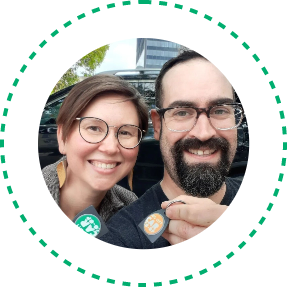 HOW DOES IT WORK?
Share a photo on Instagram, Facebook or Twitter, and you'll be rewarded with $20 in driving credit, up to a maximum of $40 in driving credit per month.
WHAT SHOULD MY
PHOTOS LOOK LIKE?
Make sure you include the Peg City logo in your snapshots. Before you post to Instagram, Facebook or Twitter, be sure to check that you've tagged us (@pegcitycarcoop) and that you've used the hashtag #pegcitycarcoop. Photos should be well-composed, feature people, and have a brief write-up for context.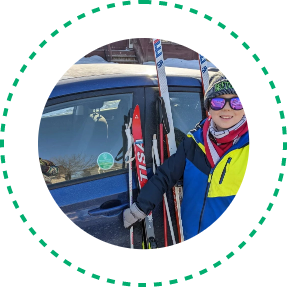 WHEN DO I RECEIVE MY CREDITS?
Make your post, tag us, and send us a short email to let us know that it is live! After your post is confirmed, we will send you a confirmation, and you will see your credit applied on your next invoice.
Posts and photos must be publicly visible to be eligible for driving credit.