Re: Member, we reimburse for cleaning costs whether you made the mess or not! Plus, we offer an additional $10 wash credit as a thank you. Learn how to redeem your credit!
Car wash credit program
At Peg City Car Co-op, we are dedicated to taking the hassle and expense of car ownership out of your carsharing experience. Your membership includes cleaning, insurance, maintenance, and more!
So what should you do if you arrive at your booking and the car is dirty? What if you make a mess? Here are some hints to help keep the co-op crisp and clean.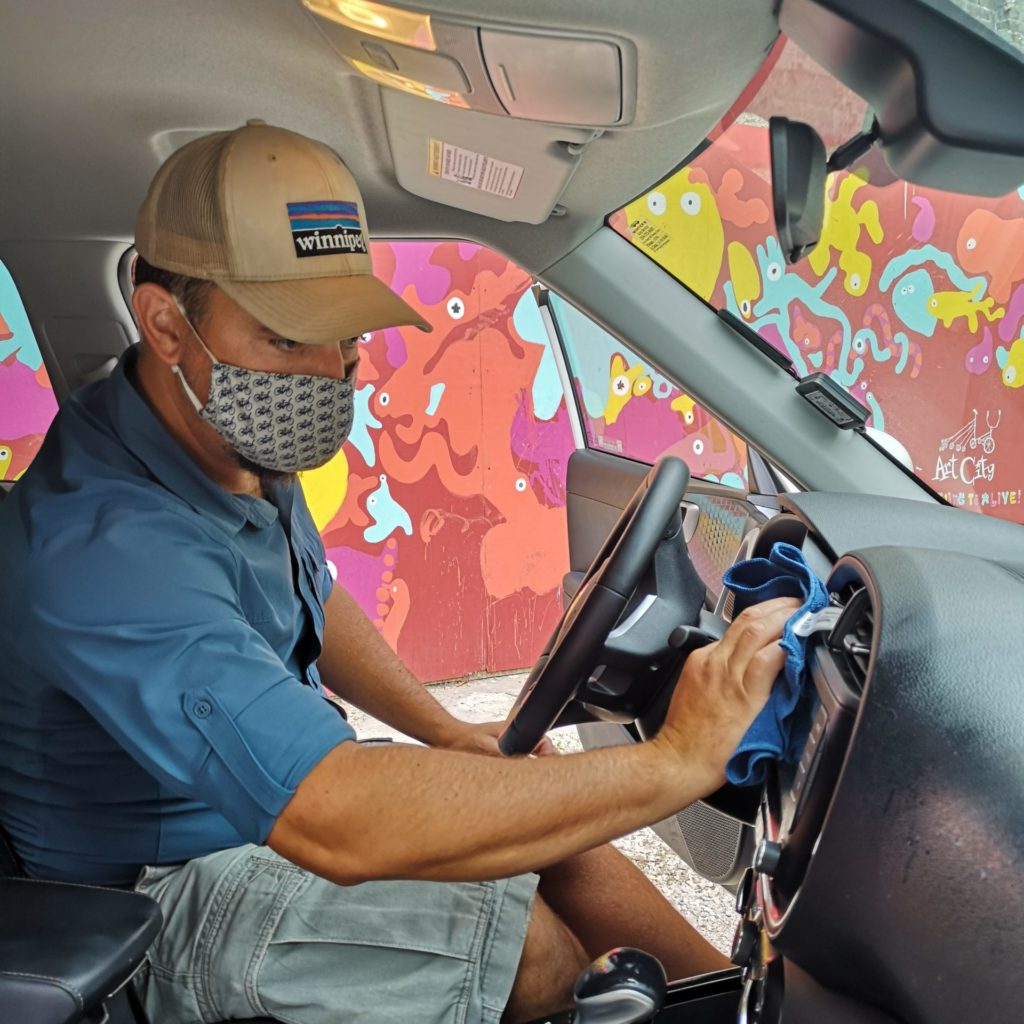 The car was dirty when I arrived
We clean our vehicles on rotation, but if you notice the car needs to be cleaned inside or out, please get in touch with Member Services. Sending photos to [email protected] helps us schedule the appropriate service in a timely fashion.
Transporting pets
Our members rely on our service for various needs, including caring for and transporting their furry friends! Pets must travel in a carrier or on a barrier in the cargo area of the vehicle. Please respect other members by cleaning up all pet hair, paw prints or other such messes before returning your car.
Redeeming your credit
Thanks for cleaning up before returning the vehicle! Here's how to redeem your credit:
1. Visit any coin-op, Midtown car wash, or Chamois. 
2. Clean vehicles inside and out! Submit your receipts and before and after photos through the app or by email.
Have questions about our cleaning policies? Please contact Member Services by email or phone.